Reviewing the Tweeki MediaWiki Skin
Tweeki MediaWiki Skin
---
Last updated on 2023-11-21. Written by Karsten Hoffmeyer
---
Tweeki is one of my top mobile and responsive skins for MediaWiki.
The Tweeki skin to MediaWiki is also a less popular mobile and responsive skin for MediaWiki, but it is a viable option when considering a skin. It comes with a straight and clean aesthetic layout with the content arranged below the top navigation bar. The menu for actions, except for the edit action, is located on the right within the top navigation bar and was merged with the toolbox. The edit button was placed next to the content area.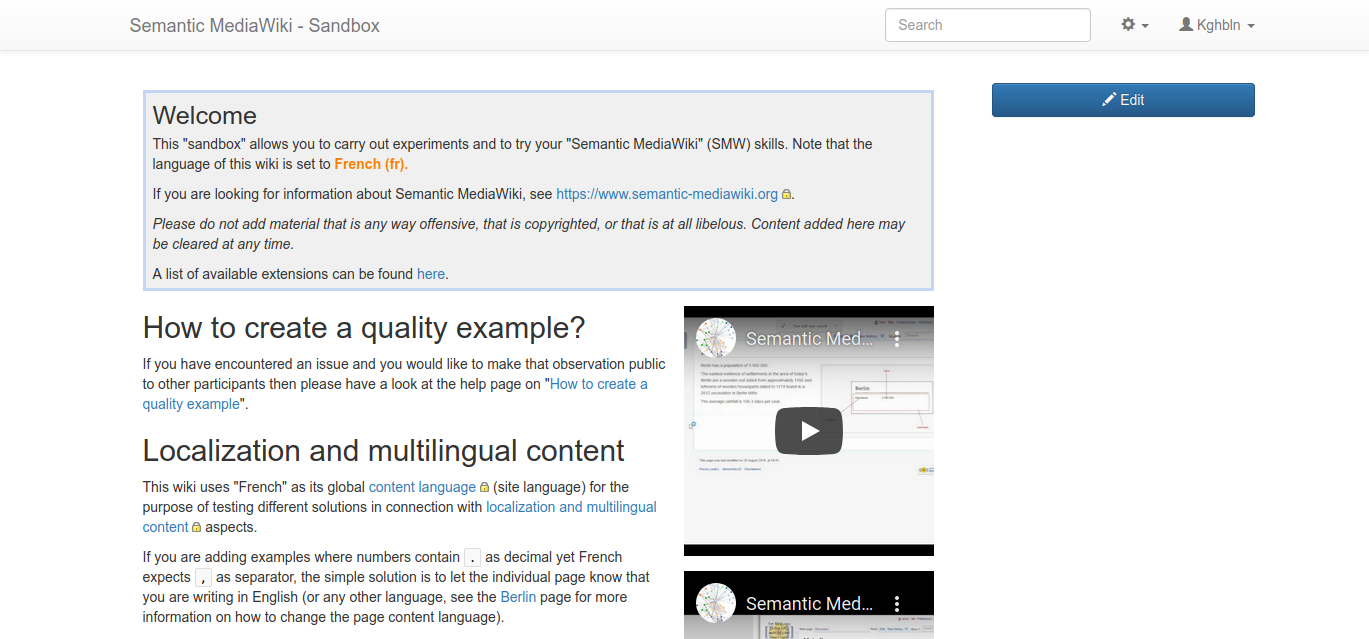 Tobias Haider developed the Tweeki skin from February 2013 as a fork of the then Strapping skin created by Garrett LeSage in September 2012, and he maintains it since. The first official release of the Tweeki skin was, however, only made in October 2016. Similar to the Chameleon skin, it also uses the Bootstrap framework developed by Twitter. However, it utilizes version 3 of the framework, which is not the latest one.
By default, the Tweeki comes with several components like accordions, modals, tabs or tooltips. The general layout of the skin is set, but it can be adapted to quite some extent via configuration including custom styles. When it comes to the general look and feel, the default is already really nice to start your wiki with.
A demo wiki together with documentation is available at tweeki.kollabor.at.
If you like the layout provided by the Tweeki skin and you just want to do a couple of changes to the CSS, then this skin is definitely something for you. However, if you would like to intensely change the look and feel of the wiki Tweeki is also a basis to build upon with your individual adaptations too.
Example sites using the Tweeki skin
Check out my other favourite mobile and responsive MediaWiki skins.
Note that all of Professional Wiki's hosting plans offer to optionally include the Tweeki skin for MediaWiki covered by this blog post. Also professional support is available to help you get the most out of your wiki. We will be very happy to assist you and make a difference for you!