New extension: Wikibase Export
New extension: Wikibase Export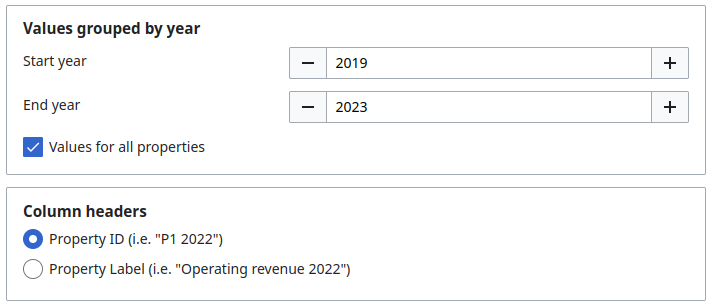 ---
Posted on 2023-02-13 by Jeroen De Dauw
---
Wikibase Export is the new user-friendly way to export Wikibase data.
Wikibase Export is our latest Wikibase extension. It allows you to export Wikibase data via a convenient and configurable web interface.
Users can filter and group data by year, choose an export language, and pick their preferred header format.
Administrators can configure the export user interface from within the wiki.