Reviewing the Chameleon MediaWiki Skin
Chameleon MediaWiki Skin
---
Last updated on 2023-09-06. Written by Karsten Hoffmeyer
---
Chameleon is one of my top mobile and responsive skins for MediaWiki.
The Chameleon skin is currently, just by a bit, the most popular mobile and responsive skin for wikis using MediaWiki. It comes by default with a layout offering two navigation bars enclosing the wiki's content at the top and bottom, with the first holding the actions menu on the right and the latter holding the tool menu.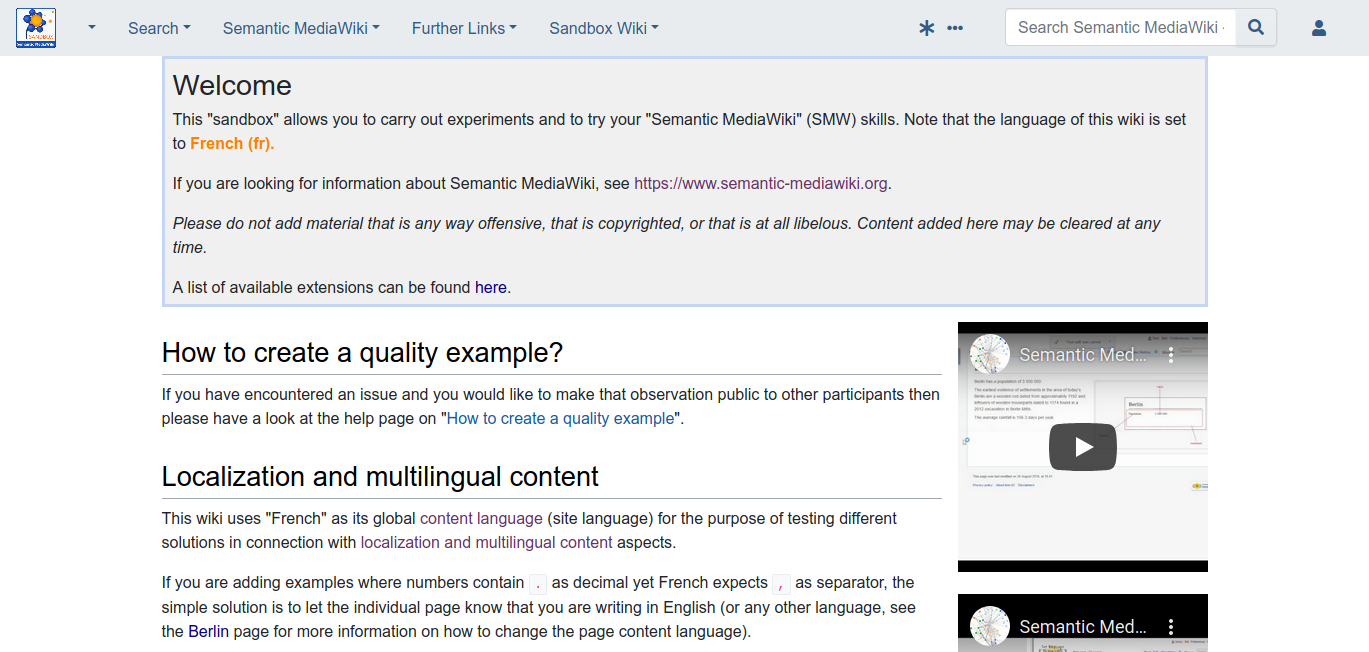 It is the most versatile skin around, thus truly honoring its name. Additionally, it is the only skin that really reconciles a website with the wiki way. Typically, one can easily see that a website is a wiki using MediaWiki. However, if you look at some implementations utilizing Chameleon, you would not at all guess that it is a wiki run with MediaWiki under the hood. MediaWiki has undoubtedly gone a long way to get here.
Stephan Gambke developed the Chameleon skin in 2013, and it was first released in October that year. It uses the Bootstrap framework developed by Twitter, and it has utilized the most recent version of 4 of Bootstrap since May of 2019. Currently, the Chameleon skin is being maintained by Professional Wiki.
The Chameleon skin can easily be extended with support for FontAwesome (v5.11.2) and Bootstrap components such as accordions, modals or popups and many more. Another great way of adapting the Chameleon skin is the option to make use of predefined Bootstrap themes created by members of the Bootstrap community. You will still need to tweak these to integrate better with MediaWiki, but most of the basic look and feel is there. Also, the XML structure defining the layout of the wiki with the placement of menus, sidebar and logo, etc. can easily be adapted allowing for much more general flexibility than all other skins around which come with a fixed layout.
The skin's documentation is accessible via it's page on MediaWiki.org.
If you are into creating a unique impression of our wiki and do not fear doing the required adaptations and changes to the CSS and XML, then there is no way around this skin. I may be biased, but I can live very well with that.
Example sites using the Chameleon skin
Check out my other favourite responsive and mobile MediaWiki skins.
Note that all of Professional Wiki's hosting plans offer to optionally include the Chameleon skin for MediaWiki covered by this blog post. Also professional support is available to help you get the most out of your wiki. We will be very happy to assist you and make a difference for you!