About
Professional.Wiki provides services and solutions on top of MediaWiki. MediaWiki is the software that powers Wikipedia. It is used by many companies for knowledge management.
We are a group of MediaWiki professionals. Our expertise is extensive and unmatched in several areas by anyone else. We are actively involved in the MediaWiki community and have an established track record.
Our Values
The focus of our business is long term. We look for win-win collaborations with our customers. In all our work we care greatly about quality and sustainability. We want to do things the right way. This includes zooming out and coming up with holistic solutions.
Our Mission
We believe that enterprise MediaWiki is very underused for knowledge management. Our mission is to help companies manage their knowledge better. To achieve this we work on raising awareness about how enterprise MediaWiki can deliver value. We also strive to enhance the software and to be a reliable partner for enterprises.
Our Team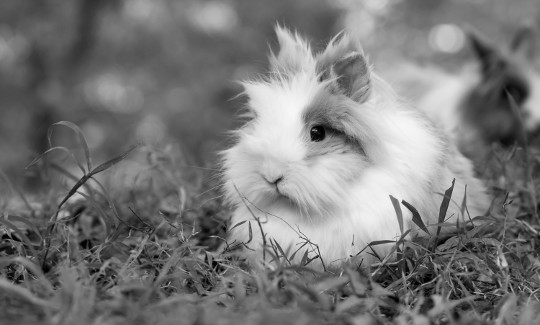 Karsten Hoffmeyer
Organizational director
Karsten is organizational director of Professional Wiki and lead administrator with extensive MediaWiki experience. He has been managing wikis using MediaWiki and related extensions since 2009 and is the Semanic MediaWiki project manager. During this time he has provided MediaWiki hosting and services to many companies and organizations across Europe. Karsten has been working at WikiHoster.net since 2011, a MediaWiki hosting and consulting company which he continues to run for hosting. Karsten is an expert in the field of wiki creation, configuration and administration and is passionate about providing reliable and sustainable work.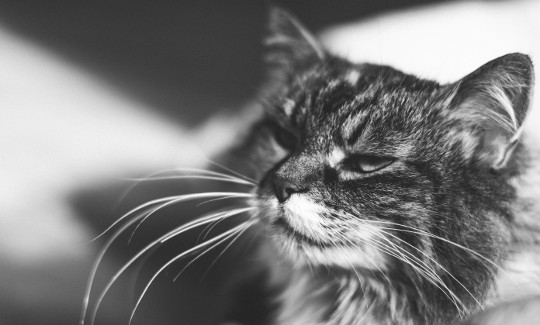 Jeroen De Dauw
Technical director
Jeroen is technical director of Professional.Wiki and lead developer with extensive MediaWiki experience. He has been developing for MediaWiki and related extensions since 2009 and is one of the two Semantic MediaWiki maintainers. During this time he has worked for several companies across the globe, including Google and the Wikimedia Foundation. From 2012 to 2019 Jeroen worked for Wikimedia Deutschland where he was part of the original Wikidata team and held the position of Software Architect. Jeroen has a passion for software design and quality, agile/lean processes and getting things done.
Tobias Oetterer
MediaWiki expert
Tobias is a well rounded MediaWiki expert. He is an experienced wiki administrator, has set up multiple wikis and has created his own MediaWiki extensions. He has been involved in the Semantic MediaWiki community for many years.
Iván Hernández-Cazorla
MediaWiki expert
Iván is specialized in cultural heritage and digital humanities. He has been providing both MediaWiki and Semantic MediaWiki services for multiple years. He is active in the community and is familiar with Wikidata.
Stephan Gambke
MediaWiki expert
Stephan is a veteran MediaWiki developer. He created several MediaWiki extensions and is the author of the popular Chameleon skin. Stephan has been involved with the MediaWiki and Semantic MediaWiki communities for over a decade.
Peter Grassberger
Partner
Peter is a well rounded developer with several years of MediaWiki experience. He has contributed to Semantic MediaWiki, Maps and several other MediaWiki extensions.
Wouter Rademaker
MediaWiki expert
Wouter has been working with MediaWiki for over 15 years. His experience includes constructing and maintaining wiki farms, among which an integrated multi-language farm, system administration and Semantic MediaWiki.
MediaWiki expert
This could be you!
Are you someone of integrity that is passionate about and skilled with wikis? If so, contact us for possible collaborations.

Check our Partner Program if you want to help us find clients.
Our Passion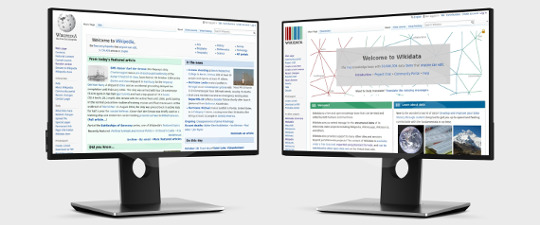 MediaWiki (MW) is a free, open-source software – the wiki software that powers Wikipedia and many more projects – that lets you collectively and directly edit content.
MediaWiki is a full-fledged framework, in conjunction with a lot of spin-off extensions, that can turn a website into a powerful and flexible knowledge management system for best collaboration. All information created within MediaWiki can easily be structured and published allowing users to benefit from it.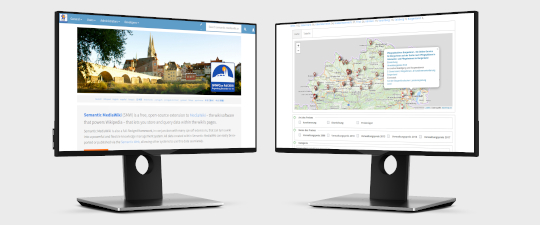 Semantic MediaWiki (SMW) is a free, open-source extension to MediaWiki – the wiki software that powers Wikipedia and many more projects – that lets you store and query data within the wiki's pages.
Semantic MediaWiki is also a full-fledged framework, in conjunction with many spin-off extensions, that can further refine a wiki into a even more powerful and flexible knowledge management system. All data created within Semantic MediaWiki can easily be exported or published via the Semantic Web, allowing other software systems to use this data seamlessly.
Our Projects
Our Contributions
We have created several MediaWiki extensions and contributed to many more. These contributions include development and testing of new features, creating and enhancing documentation, providing translations and supporting people on the mailing lists.
MediaWiki extensions:
SubPageList
ID Generator
Nuke
Page Forms
Upload Wizard
RSS
GraphViz
Maps
Translate
Widgets
RDFIO
Create Page
Wikibase
Survey
Contest
Push
Live Translate
LocalizationUpdate
Arrays
Spark
Gitweb
Github
FolkTagCloud
SphinxSearch
Wiki Object Model
Validator
Did You Know
Include WP
Flagged Revs
AmazonPartnerLink
DateDiff
SyntaxHighlight GeSHi
Summary Cards
Semantic MediaWiki extensions:
Semantic MediaWiki
Semantic Result Formats
Semantic Compound Queries
Semantic Extra Special Properties
Semantic Signup
Semantic Forms Inputs
Semantic Forms Select
Semantic Graph
Semantic Image Annotator
Semantic Tasks
Semantic Internal Objects
Semantic Cite
Semantic Scribunto
Semantic Breadcrumb Links
Semantic Meta Tags
Semantic Interlanguage Links
Semantic Glossary
Semantic External Query Lookup
Semantic Notifications
Modern Timeline
---
Professional.Wiki is able to satisfy all your needs as single provider serving high quality holistic customer-focused solutions. Just get in touch with us!